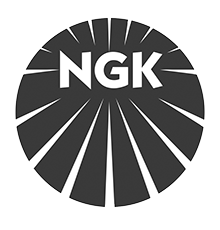 NGK SPARK PLUGS CO. LTD. was established in 1936. NGK Spark Plugs have become one of the top-quality spark plugs in the world. NGK Spark Plugs have set up operations in all the five major continents of the world.
NGK Iridium Spark plugs are used in automobiles, motorcycles and general-purpose engines almost all over the world, acclaimed for their incomparable technology, performance and quality.
NGK Spark Plugs India is OEM Supplier to Maruti Suzuki India Ltd., Honda Cars India Ltd., Ford India Pvt. Ltd., Fiat India Automobiles Ltd., Skoda Auto Volkswagen India Pvt Ltd., Mahindra & Mahindra Ltd., Renault Nissan Automotive India Pvt Ltd., Hero MotoCorp Ltd., Honda Motorcycle & Scooter India Pvt. Ltd., TVS Motors Ltd., Royal Enfield Ltd., Bajaj Auto Ltd., and Piaggio India Pvt. Ltd.
Explore the range of NGK Iridium Spark Plugs here.