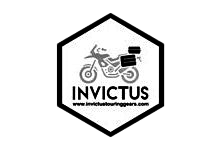 Invictus Gears was created in 2018 for providing riders of all bikes the safest possible way of carrying their luggage's on long distances.
Invictus touring gear is made as universal as possible so that they would fit all bikes regardless of the make, right from the 90L saddle bag to the 76L detachable saddle bags to our tail bags. All Invictus bags have been designed considering the various conditions of the seat lengths, exhaust heights riders comfort to the saddle stays made by various brands. Invictus designed the optimum bags, shape , sizes, adjustments to suit everyone's needs.
100% made in India products.
Invictus touring gears, built to last, best in class. Get yours today