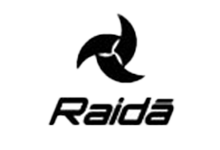 Raida Gears started in 2015 with an idea to make quality products and accessories available for the Indian bike enthusiast. Keeping in mind the high standards set by international brands, Raida Gears team is in a constant process of maintaining and enhancing the quality of their products.
Raida Gears proudly flaunts the "Made in India" tag. Raida has a wide range of products like -
Raida Bike cover
Raida Gloves
Raida Jacket
Raida Base Layer
Raida Boots
Raida Pants
Warranty: For Rainpro bike cover, warranty is 3 months and for SeasonPro bike cover, it is 12 months. For all other products, 6 month warranty against manufacturing defects.