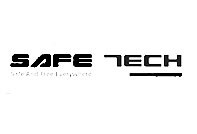 For years, Safe Tech has been one of the reference companies in the design and production of protectors for the world of sport, and specifically for motor-cycling and skiing.
Not just protectors, both internal and external, but also aerodynamic humps and accessories: Safe Tech controls the whole production process, to guarantee high quality standards, right from the purchase of the raw materials, to ensure that they comply with our high quality standards.
Through the desire to always offer the best products to its customers and the strength to invest resources in research, Safe Tech was able to obtain new high- performance materials, as Viscoflex and Steadyflex, a special polyurethane formula.
The use of nanotechnology, prototyping and innovation effort have led to the development of innovative and high-quality protection solutions.