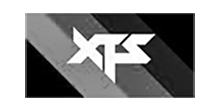 XTS is a hybrid (X) between Touring gear (T) and Street gear (S). XTS Gear conceptualises, designs and manufactures versatile protective apparel, luggage and accessories for long distance touring and daily commuting on two wheels.
A team of experienced professionals and ingrained riders ensures that XTS customers get only the finest products. The objective is to focus on protection and comfort while designing them to be stylish and contemporary. All XTS products are tough as nails and tested in the most dangerous terrain possible.
XTS Gear is is proudly Made in India. All XTS Riding gear carries 6 month warranty against manufacturing defects.