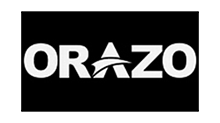 Orazo Boots is promoted by an IIT, Delhi – IIM, Ahmedabad alumnus. And they have been striving to provide high performance biking boots for rider's safety.
Orazo riding boots has over 30 years' experience in manufacturing high-performance footwear and components. They started manufacturing Orazo shoes in 2008. Since then, Orazo has constantly upgraded products and introduced products that serve the needs of the community.
Interacting with thousands of riders over the years, Orazo have developed a firm understanding of their needs. A team of capable designers and production talent has developed products that are ideal for daily-wear and long-distance touring purposes.
Orazo Shoes carry a 6 month warranty against manufacturing defects.