Parani A10 Helmet Bluetooth Headset
Quick Overview
Parani – Backed by Sena, a Bluetooth Intercom line with it's own dedicated Bluetooth intercom network, designed for riders looking for the thrill and purity of the ride.
Parani A10 helmet bluetooth headset is designed for one thing: to support your ride as seamlessly as possible. It simply offers the essentials to your ride: crisp, clear audio and communication with other Parani users. Backed by Sena's years of expertise and industry-leading customer support, riders are guaranteed to have the best experience without breaking the bank. It's all about giving you the control and flexibility you want on your journey.
You know the feeling. Throw a leg over, turn the key, and fire up the beast. It's you, your machine, and that endless stretch of black asphalt. Your destination is secondary to the freedom you'll find on the road.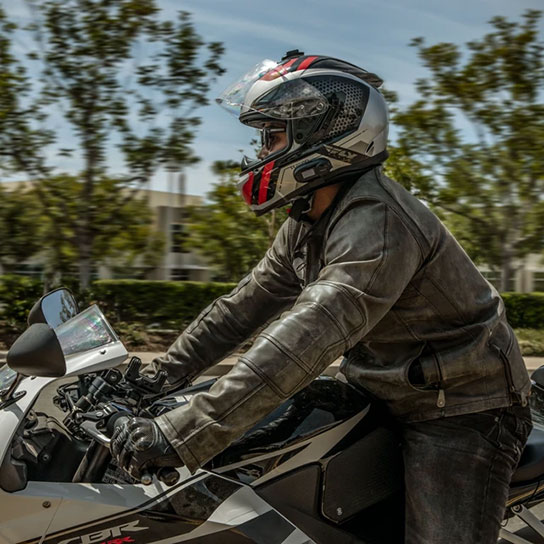 The helmet bluetooth headset comes with a built-in LCD screen, giving the user quick visual updates on functions such as battery capacity, FM radio frequency, and volume level.
Bluetooth® 5.1 connects to your smartphone for on-the-go features such as listening to music and taking phone calls
Two-way HD Intercom enhances the audio experience between two users
Up to four Parani users can pair their devices to communicate with one another with a talk time of up to 8 hours
Intercom range of up to 1 km (0.6 mi)
LCD Screen to display and make changes to the device's settings
Available in two variants: boom microphone or wired microphone
Quality backed by SENA
Instantly Connect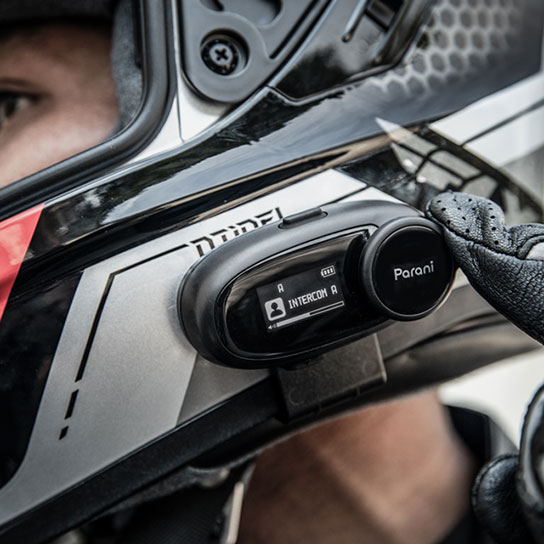 Pair the device to your smartphone via Bluetooth and enjoy your music on the road. Or, squad up with up to three other Parani riders and communicate over the Parani Bluetooth Intercom Network.
Long-Lasting
Parani A10 won't let you down on the road, giving you up to 6 hours of music streaming and up to 8 hours of talk time over Bluetooth Intercom.
Easily Installed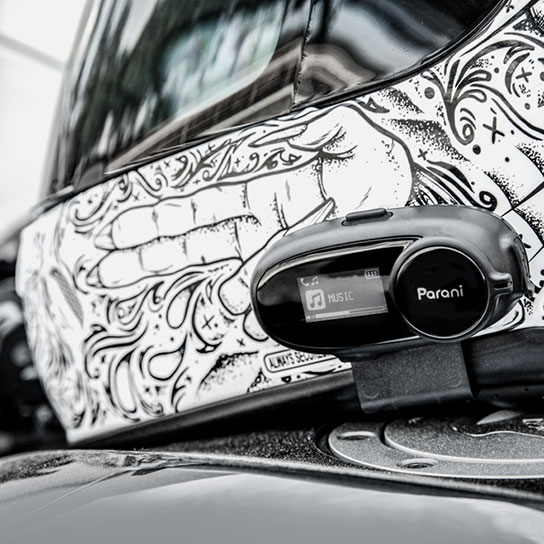 Got a favorite helmet? No problem; Parani A10 easily attaches to all manner of helmets thanks to the included clamp kit.
The open road awaits. We'll see you out there.
Note: Parani helmet bluetooth headset operate exclusively and solely across the dedicated Parani Bluetooth Intercom Network. Parani intercom function is not compatible with Sena-brand products.
We found other products you might like!