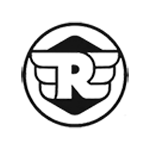 When the first Royal Enfield motorcycle rolled out in 1901, it was the beginning of an endearing story that would turn into a legend by the turn of the century. Aptly christened - Made Like a Gun - the phrase epitomize the simple, resilient and dependable machines that have stood the test of time and terrain. It continues to be one of the key inspirations for everything that Royal Enfield builds.
Royal Enfield has launched variety of Motorcycling-inspired gears and accessories that keep you comfortable on every ride. Shop the Royal Enfield's range of riding gears, clothes and accessories online.
Warranty : 6 months from the invoice date for riding gear. For Lifestyle Apparel & Accessories - 3 months from the retail invoice date.
Procedure for claiming warranty - https://store.royalenfield.com/policy-on-returns-exchanges